Grant J Robson is a Scottish composer of electronica and modern orchestral soundtracks and former music producer under the moniker 'McSleazy'.
Grant was introduced to video game scoring when he was invited to provide the soundtrack to software giants Electronic Arts' cross-platform racing game and AAA-title Superbike 2000. "To hire someone who had little experience blew me away. They hired me on the strength of unsolicited demos, which gave me a huge confidence boost" recalls Grant. After providing further soundtracks for indie game companies, Grant's attention wandered to producing mash-ups.
European TV series MTV Mash followed, which featured dozens of McSleazy creations across it's three series and led to DJing trips across Europe and the US. DJing stints included becoming a ten year resident of the NME Stage at T in the Park and touring with The Charlatans and Embrace as tour DJ. Remixing duties continued with the production of the Popjustice album 100% Solid Pop, and an official remix of The Charlatans 'You Cross My Path' and remixes for Britney Spears, Christina Aguilera and Foals. McSleazy was given his own show on XFM and hit the top 3 in Spain as one half of production outfit Control-K and Spanish artist Deluxe.
The world of soundtracks beckoned again when Grant provided music for New Line Cinema's Antonio Banderas film Take the Lead. Grant's provided idea generation work for Activision / Freestyle Games' award winning DJ Hero, contributing music which formed part of the final product.
'McSleazy' retired and Grant J Robson stepped up. After releasing some new work, Grant was asked to score the soundtrack for a promo film for fashion chain White Stuff. In 2013, work on The Whole of the City was completed. 11 tracks showcasing Grant's ability to produce mood-setting, melodic music – a soundtrack to an unknown life.
Albums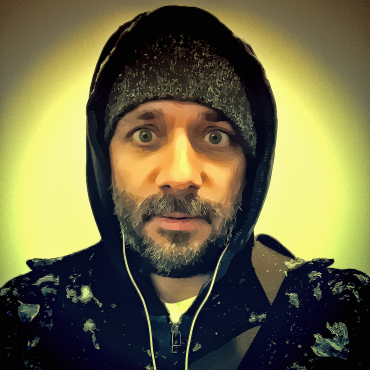 2019 saw two full album releases from Grant. 'Borderless' is a collection of 12 original pieces ranging from melodic anthems to feedback laden soundscapes. A single, 'Winter' preceded the album's release.
'Lines' followed in the Autumn, bringing the tempo down with music inhabiting the time between dusk and dawn. Midnight tunes, nighttime music and lilting piano melodies combined with bubbling synths.
'Outside', a seven-track album, was released on 6 November 2020. The album contains a large variety of sound sources including recordings from South Jakarta, home made synthesizers and instruments made from found sounds including BBQs and feedback from guitars played with a cello bow.
2021
Work is well underway on an album, due to be released in learly summer of 2021. It will feature a number of collaborations, both sung and spoken word. More news to follow soon.